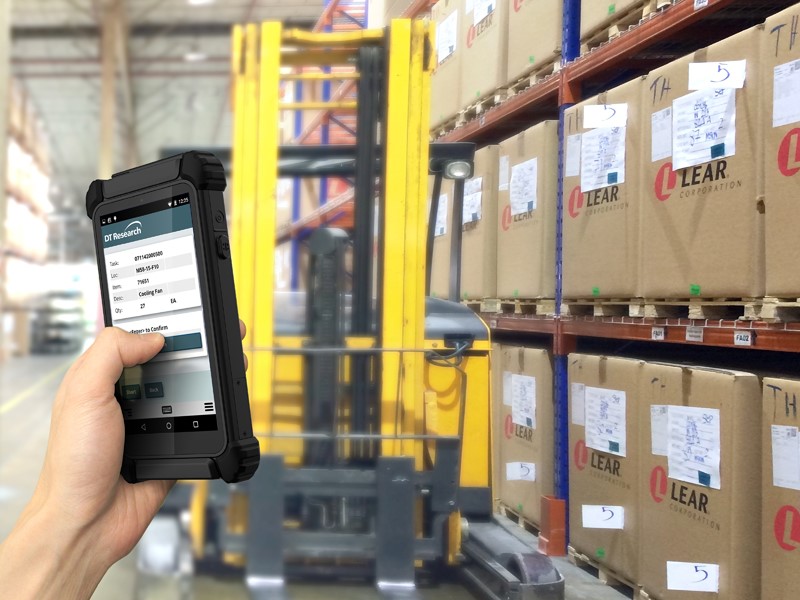 Covid-19 issues overwhelmed companies and made a new level of awareness for greater flexibility and innovation in supply chains. All of the tasks that take place in a warehouse have come under review as the world learns to operate in this new normal, tasks such as managing incoming and outgoing packages, maintaining storage facilities, tracking and shipping packages, and managing inventory of supplies for specific clients — COVID-19 has brought on many challenges that require operators and managers to think differently about these daily activities.
Furthermore, general warehousing and storage companies are also constantly under pressure to reduce operational costs while delivering greater value to their clients and customers just-in-time, in the right sequence and with quality assurance. Along these lines, the need for smarter and more efficient operations and technology is needed to increase the efficiency of the job.
With the introduction of UHF RFID technology, a radio wave-based technology used to transmit information to an RFID reader, regardless of whether there is direct sight of the product or not, companies have responded to the global disruption in warehouse storage amidst COVID-19.
Below are a few of the advantages of using UHF RFID technology and the tools to scan and document inventory based on the use of this technology.
Inventory Management
To run a warehouse, you need an extensive, independent inventory management program as well as an in-depth warehouse management system. RFID systems significantly simplify the job by efficiently tracking parts within the warehouse and monitoring the shipment of goods from the warehouse to the customer. At the same time, RFID solutions can also be designed to seamlessly interface with the inventory or warehouse management system that is already in place.
DT Research rugged tablets with UHF RFID readers aid the process of inventory management by performing efficient cycle counts, tracking perishable items and managing inventory on the floor. In seconds, you can locate an item without having to physically move the item. The UHF RFID reader has the ability to scan and read tags up to 6 meters/20 feet away, thus identifying inventory on the tops of shelves and improving the speed and efficiency of operations, while minimizing the risk of human error.
Storage Management
Specifically, for storage facilities that are small-scale and that cater to clients with temporary storage needs, time logs and inventory checks are a necessity. In addition, the storage facility needs periodic checks to ensure that the client has, in fact, moved their personal belongings when notified. Time logs can be automated and systematically maintained by using RFID technology to ensure efficient and timely vacancy and occupancy of storage areas.
Optimize Floor Layout
In the warehousing industry, anything that facilitates the organization and management of inventory is a huge advantage. When there is a limited floor space, RFID technology can offer data in real-time. That means with UHF RFID technology, managers of the floor can always have a clear picture of what items are being picked up, moved, or transported to a new location at all times. Using this data allows warehouses to re-configure inventory optimizing operations frequently because the data is always current.
RFID technology opens the flow of information for everyone involved in the operations of a warehouse. With its capabilities of connecting to the internet and smart devices, the integration of UHF RFID in rugged tablets for warehouse operations results in a more efficient process, minimizes human error, and mitigates the impact for storage needs brought by logistics shifts and disruptions.