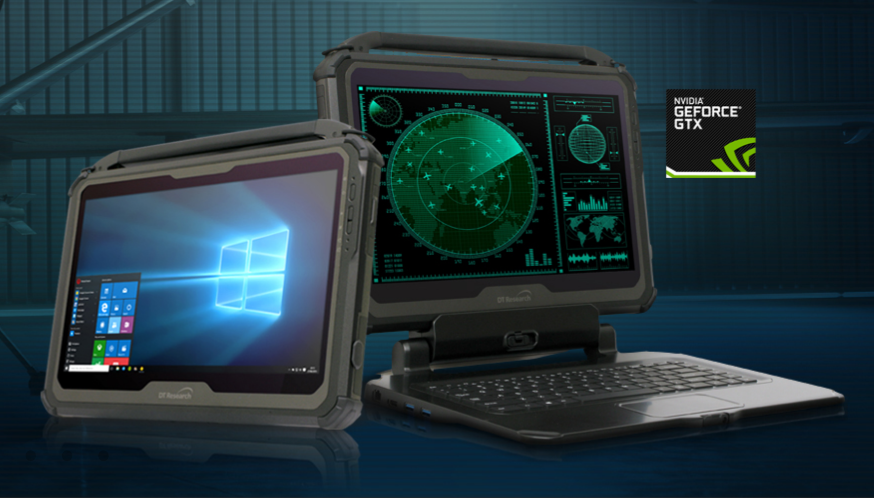 If there is anything 2020 has taught us, it is to be resilient. Resilience comes in many forms mentally, emotionally, and physically. When it comes to the technology a company invests in, its important for industries such as construction, warehousing, manufacturing, law enforcement, medical, and military that they invest in technology that is resilient.
Rugged tablets are designed and manufactured to be resilient in many weather conditions and extreme environments. They are built with the toughest of standards to ensure functionality in dusty or sandy conditions, they will withstand environments of high vibration and are water-resistant.
In cold, snowy, and negative degree weather conditions the tablet will not get too cold that it shuts down functions, likewise in extremely hot conditions, it will not shut down from overheating. It can be used in the direct sunlight if needed with a dimmer switch that allows you to use the tablet in sunny conditions by increasing the backlit screen so it can be seen during daylight and extremely sunny conditions. Likewise, the screen also has a dimming option that reduces the brightness at night, so it is not blaring and too bright to read when workers are out at night.
Built for Manufacturing:
Manufacturing environments are often dusty and harsh with a lot of vibration that can lead to the destruction of equipment if the equipment being used isnt built to withstand the conditions in which it is placed. Rugged tablets for manufacturing are built tough for the environment and can be used on the manufacturing floor to enhance operational efficiency, to monitor production and track workflow as well as be used by employees to track inventory and time.
Built for Warehousing:
Warehouses are fast-paced, physical environments requiring a lot of lifting, moving, and quickly documenting inventory and packages. Rugged tablets for warehousing are the perfect floor companion offering RFID scanning from up to 1,000 feet away, reducing the heavy lifting team members on the floor have to do to scan inventory and track the number of packages on the floor and shelves. This improves operational efficiency and speeds up processing time while reducing employee risk.
Built for Construction:
Construction sites can be a messy place, full of paperwork, dust, and tools. One of the most important tools on a construction site is the rugged tablet which is simplifying operational processes by allowing updates about the project to be made in real-time by members involved in the project who have access to the network. Documents are kept digitally rather than tracking progress and updates through paperwork that needs to be uploaded once back at the office, this reduces the risk of human error. Images of the site can be taken and documented into a rugged tablet, as well as renderings of the project and digital twins. This also helps to speed up billing during the progress of the project as it progresses, which results in a faster completion time of the project.
Rugged tablets are built to withstand the environments in which they need to function and operate, manufactured with all of the needed parts integrated into the machine to reduce maintenance costs and replacement costs over time. Rugged tablets last longer than regular tablets or computers with less need to replace or maintain them over time. Rugged tablets are built with resilience to last and made strong for any job they are used for.