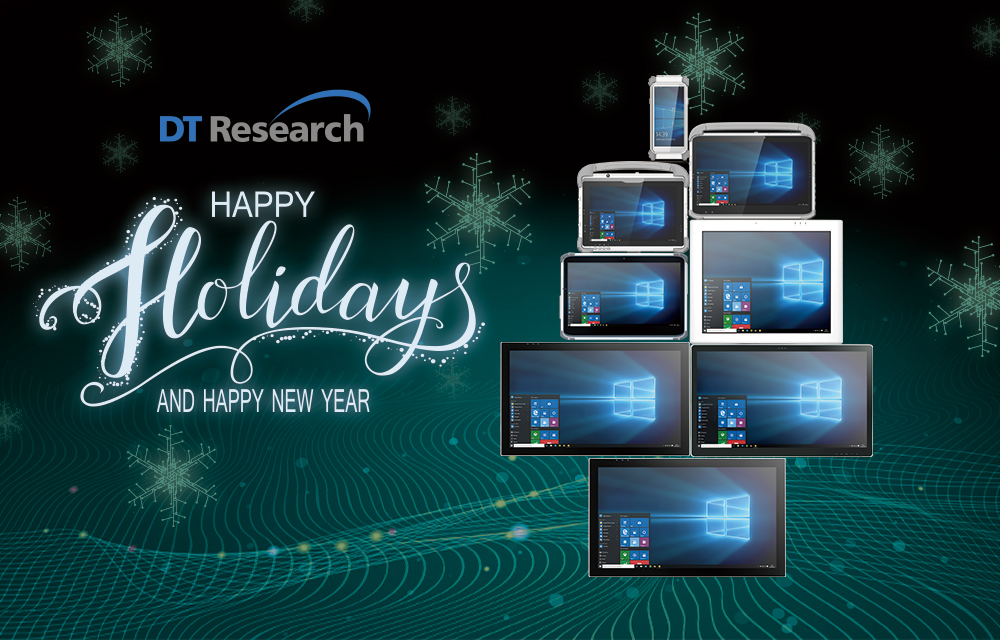 tis the season of giving!
DT Research has not only been providing advanced technologies to many industry verticals for improving internal efficiency and operational ease, our mission is also to give our technology to companies and organizations that are making a difference in the world.
This holiday season we are thankful to have been able to give to those who serve our communities. We believe this is a gift that keeps giving for years to come.
3 Ways We Gave this Season
Sound Vet
DT Research has been supporting SOUND, a global veterinary imaging leader and most trusted source for Digital X-ray, Ultrasound systems and education, PACS, Advanced Imaging Tools, and Imaging Support. DT Research has been in partnership with SOUND in their mission to shape the future of animal healthcare through innovation and education.
Wounded Warrior Project
As a way of giving back to our military who serves us on a daily basis, we have supported the Wounded Project for the veterans for the last three years through the #TieTheKnot Campaign. Through this campaign, DT Research has donated for every knot tied at the West show. For the last two years, we doubled the amount so that we could give more.
Advanced Technology
DT Research aims to provide advanced technologies that also makes a difference in the world. Our range of technology consists of rugged tablets, medical cart computers, and handheld tablets; specializing and catering to varied and specific needs of different industries from the military, government, hospitality, manufacturing, construction, law enforcement and healthcare. DT Researchs computing systems have become an essential part of the workday, allowing staff to remotely enter data, monitor inventory, communicate in real-time, or manage fleets. More importantly, our systems are made to withstand tough environments like a construction site, emergency situation, weather, or drops.
There may be other ruggedized tablets that are built to withstand most abuseand they're more often than not, a pricey investment. Our technology is built for the job and offers the most competitive cost without sacrificing performance and efficiency, helping companies do their best job for their customers.
If youre looking for the perfect tech to gift your business this holiday season, let our experts help you find what you need. Contact us today.
The end of the year is the perfect time to invest in your companys future technology. A gift that will continue to give through the years. As we step into this holiday season, we are grateful to serve our communities and world for those who serve every day. Thank you to all of our clients and partners for the opportunity to work with you.