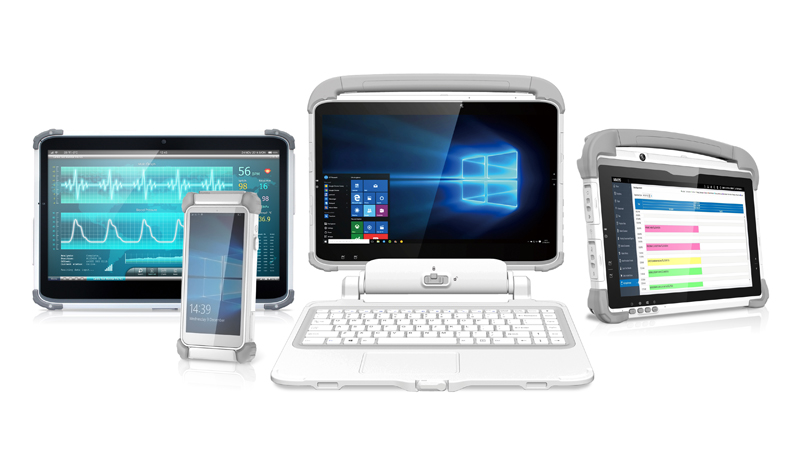 Telehealth services are here to stay. For many years, telehealth has been subject to a lot of scrutiny over how patient treatment would work virtually, but with the onset of COVID-19, the world has been forced to embrace technology like never before. Telehealth is one of the services that are here to stay and, due to the pandemic, has been fast-tracked as optimal service for patient care. What would have taken years to integrate into the current medical system is now taking a few months. 
As the industry fast-tracks this change, it needs technology that embraces the new services and can stand them up quickly with HIPAA compliance and security measures that keep patient records safe. The 13-inch medical tablet is specifically designed to help healthcare companies improve patient care and advance the healthcare industry to adapt to current changes.
3 Benefits of the 13-inch Medical Tablet
Seamless Connectivity
Healthcare professionals can connect seamlessly with patients for telehealth appointments via DT Research's 13-inch medical tablets. Each medical tablet features blue-tooth and WiFi capabilities built into the tablet, enabling healthcare professionals to communicate with their patients, send details to the laboratory, monitor, and collect patient data remotely, and allow for real-time communication among staff and healthcare teams. Additionally, patients can also stay connected with their families and loved ones if they are confined in the hospital, through front and rear cameras built directly into each medical tablet. 
Mobility
DT Research medical tablets can be docked on a mobile rolling stand which has a secure locking cradle for docking when the tablet needs to be stationary. The modular design accommodates a variety of accessories such as scanners, keyboards, and baskets. Being mobile also helps healthcare providers easily move between rooms and go to their next patient without lugging heavy equipment or having to close out applications and re-open them on a new device.
Antimicrobial Enclosures
 Made with the needs of healthcare and other clean-sensitive environments, DT Research medical tablets are equipped with antimicrobial enclosures to control the spread of infection and bacteria. Our medical tablets are UL60601-1 certified to ensure safety standards that are essential in healthcare environments. These tablets are also built to stand up in demanding, mission-critical environments with an IP65-rating for water and dust resistance as well as MIL-STD-810G approved for shock and vibration protection. Preventing the spread of bacteria and diseases is an ongoing challenge facing healthcare, especially now in the state the healthcare industry is in. The anti-microbial enclosure has been of great benefit worldwide during the pandemic.
As the world continues to shift and change from the pandemic, technology must shift and change to embrace the needs of healthcare. The 13-inch medical tablet contains the features needed to provide top patient care virtually including advanced video screening, software integration, and HIPAA compliance.