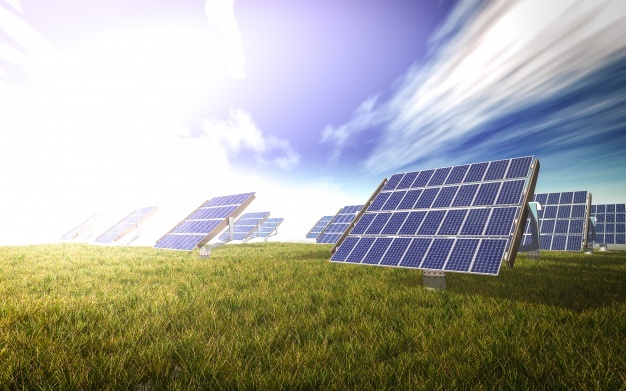 In today's world, the increasing need for energy and factors such as increasing energy costs, limited reserves, and environmental pollution, leads renewable energy to be one of the most attractive energy sources. Since renewable energy sources have an unlimited supply and they do not cause environmental pollution, they are currently being studied extensively and being utilized more and more every day.
However, having proper output from a renewable power plant and system requires efficient equipment and a number of other factors to support its system's viability. Any system needs to optimally generate as much output as it is capable of and malfunctions need to be prevented.
Therefore, it is important to maintain and monitor the conditions of the plant often, which requires the use of rugged technology that can withstand harsh environments, and also has the system capabilities to carefully monitor renewable energy production. Rugged technology used on power plants needs to have the ability to closely track data efficiently- be it solar energy, wind energy, or other renewable resource energy.
Computerized Maintenance Management
In renewable energy plants, power management is important to assure the system works both economically and efficiently. Variable weather conditions, day/night conditions, and rapid change in voltages require dialed-in power management. It is important to keep the backup batteries charged for times when there is neither sun nor wind. Without backup batteries, there will be no energy to power the system. In this case, rugged tablets integrated with the plant's computerized control mechanism helps link the system to the grid, connect the generator, and manages the related situations making sure that there will be no downtime in the plant.
Resource Planning
Recent and anticipated trends indicate that renewable resources, particularly wind and solar energy, will provide a growing contribution to the U.S. and global power systems in the coming decades. These resources are variable and uncertain by nature, and their impacts on system expansion and operation need to be properly accounted for. With this, resource planning is an important part of any renewable energy plant.  Resource planning is integral from grid integration of renewable resources including transmission and interconnection availability and costs, renewable resource limits and output characteristics, and dispatch options.
Rugged tablets integrate with the power plant software systems to track and manage the data collected from renewable energy sources power. Rugged tablets enable more communication between teams and efficient data management of the information collected.