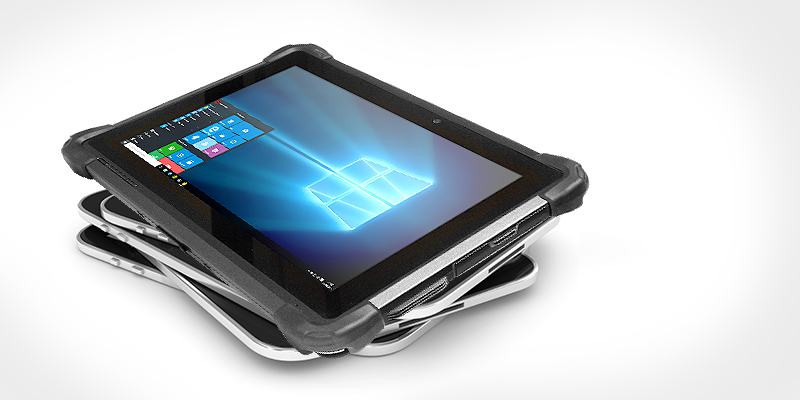 Mobile technology is ever-expanding as businesses strive to outperform their competition. The ability to produce more, respond faster and increase customer loyalty are all reasons why mobile devices have become popular with these businesses.
If you own a business and are considering purchasing a tablet for business use, you should first consider its use. A rugged tablet is what you need if you want to use the tablet in the field or in a warehouse, or in an area where you might encounter extreme weather conditions, dust, or probable drops or shocks.
When purchasing hardware for your business, it's easy to understand how prices can quickly add up. It's understandable why commercial hardware's low prices would be appealing. The first step in making an informed decision is to grasp the difference between purpose-built and consumer-grade tablets should not be based on price, but rather function.
Specialized to cater to business needs
Rugged mobile solutions aren't simply for harsh environments like warehouses and factories. They're perfect for customer service, deliveries, and a number of healthcare-related tasks.
Rugged tablets distinguish themselves from consumer tablets in many areas, one main area of focus is customization. When you buy a consumer-grade tablet, you can add a case, a keyboard, and possibly a few more accessories from the market. Rugged tablets, on the other hand, can be customized and purpose-built for the job. Many accessories are also made available for custom mounting and cabling solutions for whatever challenge they may be facing. Rugged tablets are designed and manufactured with the data-capture options built into the tablet rather than needing to purchase separate attached accessories for everything needed such as barcode scanner, CAC reader, etc. With customers requiring RFID readers, 3D cameras, barcode scanners, and scan handles, DT Research creates unique rugged tablets that are tailored to a company's needs rather than fitting into a one-size-fits-all product.
Great Investment for the company
Rugged tablets are built to last, resulting in a higher return on investment for businesses. Consumer-grade tablets may appear to be less expensive at first glance, but they could end up costing users up to 51% more than a purpose-built tablet. Consumer-grade electronics, even when used with protective cases, are four times more likely to fail over the course of a year. Consumer-grade hardware is less expensive than purpose-built hardware in part because it is meant to become obsolete more quickly, requiring maintenance, repairs, and replacement. To keep costs down, quality and lifespan are frequently sacrificed in consumer-grade tablets. This means that while consumer-grade hardware may be cheaper now, you'll be replacing such gadgets more frequently in the future as well as spending more on maintenance and repair costs.
Last for years – built for a tough fast-paced environment
Mobile workers put consumer devices to the test with drops, bumps, tosses, extreme heat, extreme cold temperatures, multiple users, and so on. By design, consumer devices are simply better suited to indoor, single-user applications.
When looking for places to cut costs, many business owners consider purchasing consumer-grade hardware to help lower costs. But choosing a cheaper commercial option actually costs more in the long run. Consumer-grade tablets are less expensive than purpose-built tablets initially because they are meant to be used for a year or two, versus rugged tablets which are built to last for many years. Purchasing a ruggedized tablet with a purpose-built design saves money in the long run while also providing a more reliable and productive experience.
Businesses must adopt digital solutions that can meet the unique demands of their front-line and field-based staff in the face of various challenges and changing conditions. Rugged tablets are proving to be the only form of tablet suitable to work from practically any location, from retail stores to police stations to construction sites to warehouses to shipping docks and more.