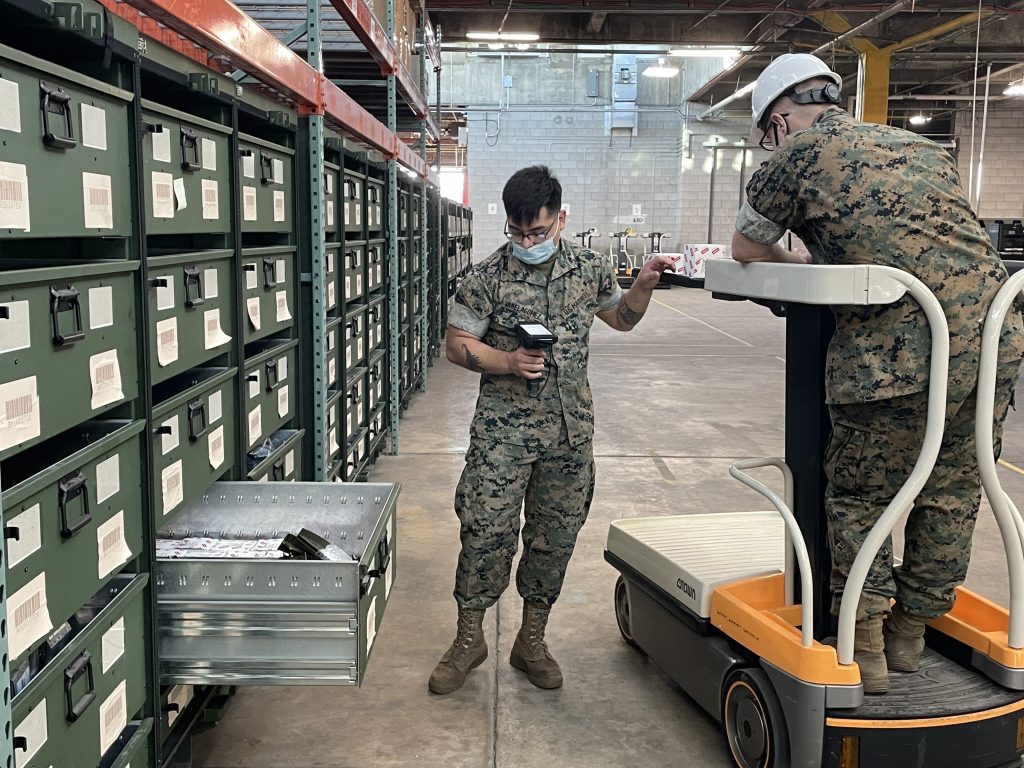 Radio Frequency Identification (RFID) is the name given to a technology capable of identifying goods utilizing a radio frequency system. It is a technology that has evolved naturally and fast over time, becoming an indispensable instrument for reducing the costs of various logistics flows, as well as for managing public transportation and commodities transportation. RFID technology is particularly adaptable, and it may be used to manage assets, acquire complete item traceability, and identify recyclable containers.
The U.S. military is increasingly relying on RFID technology to ensure critical equipment and supplies are in the right place at the right time, as well as to help ensure the security of valuable or sensitive materials and equipment. In addition, RFID tags and readers are also used to secure military supplies en route.
The Navy has not only made each RFID tag transaction information visible to its users but they have implemented interfaces between RFID technology and naval distribution systems. 
Below are the benefits of using RFID in the navy's asset management:
Improve Inventory Management
RFID technology allows users to trace inventories across a supply chain in real-time. RFID data collection systems, unlike most barcode-based systems, do not require line of sight or human scanning and provide a considerable improvement over the labor and logistical constraints of manual systems. Military personnel who are responsible for inventory management will benefit from DT Research's rugged tablet technology since it allows them to track, monitor, and order services and resources rapidly when they are needed.
Improve Inventory Accuracy
The RFID technology also improved inventory accuracy significantly. Previous manual systems provided little to no visibility into the actual inventory on hand, and there was a lot of possibility for error when parts were restocked. Inventory is managed in real-time with the RFID system, and replenishment orders are sent back to the base as parts are checked out. In addition, supply officers have a total view of replacement components in transit, reducing the number of duplicate requests.
Improve Operational Abilities
From the base to the field, it is critically important for the military to be able to accurately locate, count, and track their assets. DT Research rugged tablets with RFID have been developed and integrated with the most versatile and reliable asset management solutions for tracking assets and improving the overall operational abilities of the military by providing visibility for mobile assets, computing systems, fleet vehicles, rolling stock and other high-value assets of the military.
The use of IT/AIT and RFID across the comprehensive process of logistics, maintenance, and overall SCM affects but is not limited to the following environments:
Acquisition In-check receipt
Warehouse Inventory/Reconciliation
Yard Management
Maintenance
Shipping/Transportation
Aerial/Ship port operations
Railhead operations
Last tactical/nautical mile cargo and material distribution points
Forward deployed in support of contingencies
Forward deployed supply support activities (SSA)
Retrograde operations
In this digital age, the military relies on compact, light and powerful assets that offer mobile functionality with enhanced communication and safety features to protect critical missions. Rugged tablets answer the call of duty for the US navy in providing improved processes and better inventory management both on-base and off. With seamless office-to-field workflow, productivity significantly improves, increasing the efficiency and effectiveness of personnel.