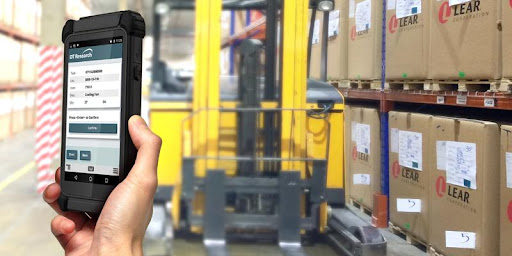 Keeping accurate records for inventory is crucial to juggling the moving parts of knowing when to order specific products so the company doesn't run out and cause a backlog. Asset tracking can also be one of the tedious tasks that has a big impact to a company's bottom line. Not having accurate records or wrong information logged for specific parts can be a costly mistake that can sideline a business or part of a business for months.
Shipping and logistics are also affected should the information be misplaced or entered incorrectly before, during, or after products are shipped from the warehouse or manufacturing facility. Precise data records of all items shipped is a crucial piece to avoiding long-term losses of lost items while being shipped.
Long-range RFID and barcode scanners assist companies in the manufacturing, warehousing, and shipping and logistics space to record accurate data, track inventory, and document all items when they are shipped.
Long-range RFID Scanners
Long-range RFID scanners are used to read RFID tags; RFID readers are popularly deployed in environments where there is a need to track large or high-value assets across large areas and spaces. Specifically, where products and boxes may be high up on shelves or in unreachable spaces. Long-range RFID readers have the ability to scan from longer distances than barcode scanners. If you are considering long-range RFID here are a few questions to ask in our partner MobilePlus's blog
Barcode Scanners
A barcode scanner is an optical scanner that can read printed barcodes, decode the data contained in the barcode and send the data to a computer. Barcode scanners are popularly used to track products with a label on the outside. Barcodes are used in numerous verticals, from retail stores to warehouses with inventory, to invoicing for rapid scanning of data, to shipping and logistics.
Both long-range RFID scanners and barcodes can be used in multiple vertical industries.
Three benefits of using barcode scanners and long-range RFID readers
· Inventory management – scanning products from the warehouse floor
· Asset tracking – ensuring assets are accurately logged in real-time
· Keeping accurate data logs – data is kept up to date at all times
The DT Research rugged tablets are designed and manufactured with integrated barcode scanners and long-range RFID readers. They are purpose-built durable to withstand harsh environments, they can be mounted to forklifts on the warehouse floor, or taken into the field when needed to ensure all data is logged and accurately kept in the system in real-time.