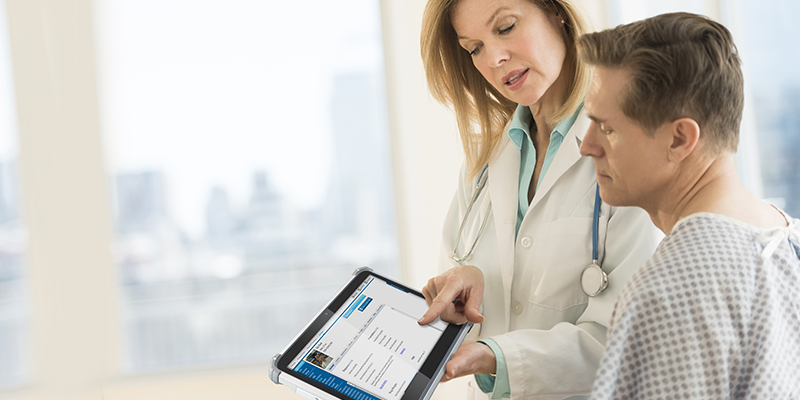 One of the main issues in the healthcare sector is the amount of unstructured data that is collected and stored. This data and information come in the form of medical records, medical imaging, supply levels, and even handwritten doctor's notes. As the data piles up, the healthcare sector becomes a target for data breaches. Storing this data and making sense of all of it are two of the most challenging tasks for healthcare IT teams.
As telemedicine grows to be even more robust, the topic of patient data is only growing larger. The need for secure technology and systems is even more prevalent than in the past. Although compliant video conferencing software already exists, sometimes a more customized solution needs to be created.
This is especially the case if the existing data infrastructure does not integrate well with available options. If a healthcare provider wants to use an existing system to share patient data with patients through third-party software, special exceptions must be made. There still is no guarantee that the third-party program can fully protect patient data. In addition, keeping information secure through remote doctor calls is difficult.
HIPAA compliance must also be taken into consideration when sharing patient data. As we analyzed the healthcare sector and their needs, to understand how to best serve them, we came to realize they need technology that is durable enough to withstand harsh, busy environments, while also providing a layer of additional security for the data and information collected daily.
Medical Tablets are purpose-built to ensure patient data is collected and stored in a safe manner. Medical tablets are also designed to be used in fast-paced environments where drops and spills may happen often, they will not be damaged due to an accidental drop.
Three ways Medical Tablets Aid Patient Privacy and Data Security                    
HIPAA Compliance
Our medical tablets are HIPAA compliant for how information is stored on the tablet network. Patient information is made available in real-time but only to healthcare professionals who have the appropriate credentials. Ensuring patient data is protected at all times and secure from data breaches.
CAC Readers
Our medical tablets are manufactured with integrated CAC readers where healthcare professionals can scan their badges to obtain patient medical records, medical imaging, or doctor's notes. This adds a layer of security for the data being stored on the network, ensuring that no one can access that data without the appropriate credentials.
Built-in Front and Rear Cameras
Our medical tablets are manufactured with integrated cameras which make teleconferencing more secure because third-party platforms aren't needed to conduct video conferencing with patients. Thus, reducing the ability to be breached through having to go through additional systems.
Medical tablets offer the secure technology needed for patient privacy and data security, while also being built tough enough to handle harsh environments such as a surgical room, field hospital, or a fast-paced ICU room. Medical tablets are built to last, meaning they do not need the kind of maintenance and upkeep consumer-grade computers require.