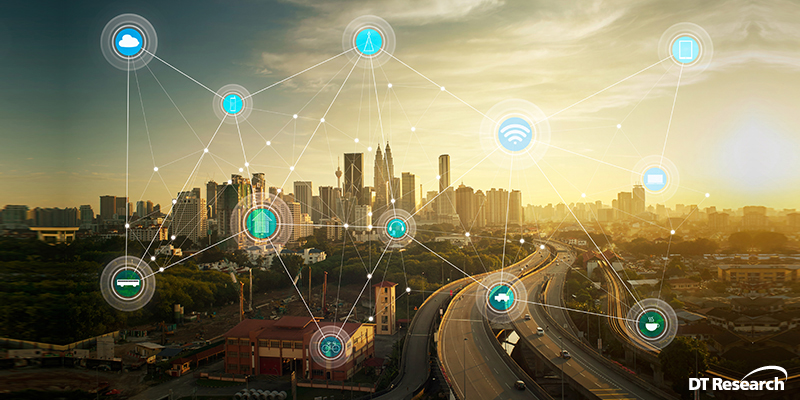 Cities and municipalities are under pressure to modernize and adopt new technology, as well as sustainable resources and processes, in order to boost productivity, increase the city's attractiveness, and improve citizen satisfaction.
What characterizes a smart city? The key to creating and implementing efforts that make a city smart is to carefully apply the principles of purpose, strategy, and process. This is not just about having high technological capacities but rather the careful application of the principles of purpose, planning, and process in developing and implementing initiatives that make a city smart. Strategic frameworks for identifying, prioritizing, and funding smart city activities are also established in advanced cities. It also makes use of technology and intelligent, specialized solutions, such as the use of rugged tablets for smart cities.
Rugged tablets are clearly seen as a benefit when it comes to managing various duties and jobs in a smart city. Rugged tablets are portable and designed to resist severe, outdoor conditions. Because of their adaptability, they can be easily integrated with current systems to maintain and develop smart cities. Rugged tablets can also be easily connected with the newest systems for developing and maintaining smart cities, boosting the productivity and efficiency of activities in such cities.
Utility management
Tablets have become an invaluable tool in the utility industry, particularly for facility management. They serve a wide range of purposes, including making work orders easier to complete, maintaining plant security, managing digital signage information, and enabling real-time communication with field employees. In addition, tablets have become the single instrument that revolutionizes how work is done, boosts individual productivity, and improves overall efficiency and effectiveness on the job.
The versatility, portability, and high-speed wireless capabilities of tablets make them especially useful for mobile computing supporting almost any job function across a facility or in the field. Enhanced wireless capabilities allow workers and facility managers to seamlessly access data and services, from an enterprise network or the cloud, wherever the job may be located.

Fleet management
As more fleet companies adopt the use of GPS tracking, the trend has also turned to local government fleets using tablets to track vehicles, analyze data, and communicate with drivers.
City fleet managers may easily integrate different apps across the entire company's equipment using tablets. This enables both drivers and staff to use the tablet models with which they are most familiar, while the IT department can still manage all these devices quite easily.
Road and City Construction Management
Tablets are now a standard tool on all sizes of construction sites. Construction workers utilize tablets, as a reliable and more portable alternative to desktop computers, to analyze and update plans and photographs, complete forms, facilitate faster billing, and allow stakeless road construction. Construction project management is made easier by rugged tablets, which allow for real-time communication and more effective tracking and monitoring of all project components. Rugged tablets are dependable and strong to resist challenging field circumstances.
When it comes to handling numerous tasks and responsibilities in a smart city, rugged tablets are unquestionably considered an asset. Rugged tablets are mobile and built to withstand harsh, real-world environments. They are flexible to integrate with existing systems keeping the development and maintenance of smart cities running smoothly. And because of their adaptability, rugged tablets can be easily integrated with the latest systems to maintain and develop smart cities, increasing the productivity and efficiency of smart city operations.