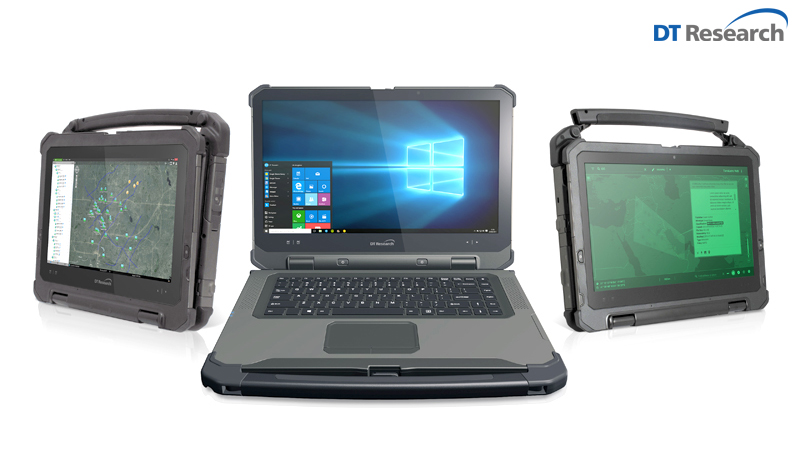 In today's world, the challenge for military leaders is not the lack of data or information, but the management of a large amount of data and information. This amount of data often cannot be reviewed by the commander and his staff with the appropriate quality and within the time allotted for decision-making due to its diversity and complexity.
A data-driven decision-making approach is necessary for the ongoing evaluation of location reports of troops, the status of vehicles or systems with regard to potential future deployments or maintenance, and supply requirements. In military logistics, appropriate and time-relevant data in implementing predictive maintenance and automating supply requirements of high-quality systems can optimize spare parts and stock provisions to minimize downtime.
To build data-driven programs, the military workforce needs the appropriate equipment, environment, resources, and data-driven programs. Thus, choosing the right equipment, like a robust laptop, can help the military stay operational in the long run.
3 Reasons to Choose DT Research Rugged Laptops
Portability
In-field teams like those in defense and public safety personnel require a light, useful, transportable, and tough laptop.
DT Research's LT300 rugged convertible laptops series are designed to survive drops, and vibrational shock during travel, as well as spills, dusty surroundings, and harsh situations. Also, they are fully functioning while being cleaned and sanitized.
The LT300 convertible laptops are easily transformed into tablets, and can be used as laptops with keyboards and then instantly changed into a tablet for confined areas. Due to space restrictions, a tablet may be the best piece of equipment to use in central command rooms, engine rooms, flight decks, and cockpits in order to troubleshoot problems, record data, or interact with other team members on the network, and then converted back to a laptop when a full keyboard is needed and flat space is available.
Data Capture
The LT300 series convertible laptops are built with a front 4G camera that can be used to capture data directly into the laptop, perfect for taking images and video conferencing, also allowing for facial recognition for advanced security features. For example, while a ship is being repaired while on active duty, the repair team member can do a video conference with a team member back at base to help troubleshoot the problem. Seamless data capture can also be gathered through a UHF-RFID scanner, barcode scanner and CAC card which elevates security features of all the data captured.
Military Grade Durability
DT Research LT300 convertible laptops are tested for HERO (Hazard of Electromagnetic Radiation to Ordnance), MIL-STD-461F for EMI and EMC tolerance, IP65 for water and dust resistance, and MIL-STD-810G/H for shock and vibration protection. They are also designed and tested to function in severe locations and climates, demonstrating dependability and durability in environments with significant vibrations or extreme weather.
Designed for naval ships and aircraft with cutting-edge security features to counter threats, the LT300 series also has an antimicrobial coating to stop the spread of bacteria, and an optional night vision screen that can be used in the field without being visible to night-by-night vision goggles.
The military is looking for methods to use data more efficiently for better decision-making in both its operational procedures and in the field. Using data-driven decision-making in the military environment provides more effective resource management and can result in judgments that are made fast and accurately.
In addition, as the duties of defense and security professionals become more diverse, they need a rugged mobile solution that can keep up with their growing demands. But imagine a rugged laptop that you can easily configure in the field—one minute it's an encryption machine, and the next minute its smart card reader is configured for border control.
Indeed, the military has found ways to use data more effectively for improved decision-making in the field and in its business practices partnered with the most reliable rugged laptop in the market.