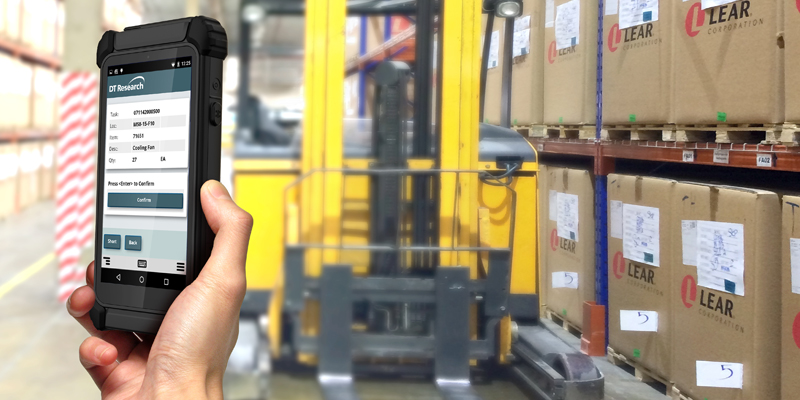 Military operations are known for their accuracy, efficiency, focus, and precision. Military internal administration, on the other hand, finds it challenging to exhibit the same level of perfection due to the reliance on legacy technology and manual procedures. The deployment of a fully automated, real-time military asset management, tracking, and maintenance solution that provides you complete visibility and control is the best way to achieve the precision, efficiency, and cost-effectiveness that are essential to the success of military internal operations.
Military asset management aims to boost operational effectiveness, situational awareness, and the general efficacy and efficiency of military sites and operations. Commanders can improve decision-making, resource allocation, and military personnel safety and security by tracking military assets effectively.
What are the benefits of military base asset tracking?
Eliminate manual processes and outdated technology
Increase the effectiveness and efficiency of your base to save time and money
Maintain accurate records of all military equipment that has been checked out to mechanics, keep track of who is using each piece of equipment, where it is, and when it will be returned
Prevent hijacking, theft, covert theft and accidental damage and loss
Improve training and emergency response
Ensure supplies arrive at the correct place, on time, in excellent condition
In order to continue providing cutting-edge long-range asset verification and tracking capabilities, particularly for the military, DT Research, the industry's leading designer and manufacturer of purpose-built computing solutions, released the DT362GL (6-inch) and DT382GL (8-inch) rugged tablets enhanced with built-in 60-foot range Barcode Scanners and 30-foot range Ultra High Frequency (UHF) RFID readers. The DT362GL and DT382GL handhelds are now powered by the Microsoft® Windows® 11 IoT Enterprise operating system, allowing for seamless asset management from the field to the office.
Long Range Barcode Scanning
With the help of unique scan engines, the barcode scanners integrated into the DT362GL and DT382GL rugged tablets can read 1D and 2D barcodes from up to 60 feet away. Asset tags can be positioned 30–40 feet above the ground or in difficult-to-reach places in utility, military, and other warehouse situations. By removing the need to climb ladders and crawl over equipment, the 60-foot range barcode scanner reduces user time and increases worker safety.
UHF RFID Reader
The DT362GL and DT382GL rugged tablets both come with an optional inbuilt UHF RFID module powered by Jadak ThingMagic technology, allowing safe access verification at ranges of up to 30 feet and 16 feet, respectively. There are several applications for UHF RFID scanners, including managing inventory and equipment without manual data entry and finding subterranean infrastructure assets like gas pipes and sewage lines.
The DT362GL and DT382G rugged tablets offer a robust set of features and options that include:
Military-grade Durability and Reliability: IP65-rated for water and dust resistance, MIL-STD810G certified for shock and vibration protection. FCC Class B, RoHS compliant and HERO (Hazard of Electromagnetic Radiation to Ordnance) certified. NIST compliant BIOS available.
Indoor-Outdoor Display: 6-inch (DT362GL) or 8-inch (DT382GL) LED-backlight screen with capacitive touch and digital pen support.
Long Range Barcode Scanner: Reads 1D and 2D barcodes up to 60 feet away.
UHF RFID Reader: 865 – 928MHz, EPCglobal Class 1 Gen 2/ ISO 18000-6C. Reading distance of 16 ft (4.87m) with built-in ThingMagic micro module and embedded antenna. Reading Distance of 30 ft (9.1m) with trigger grip.
Enterprise Operating System: Microsoft® Windows® 10 or 11 IoT Enterprise.
Wireless Communications: Wi-Fi 802.11ac and 4.2 LE Bluetooth.
High Performance and Energy Efficient: Intel® Pentium® Silver 4-core processor.
Smart Card Reader: Built-in Common Access Card (CAC) full slot reads ISO 7816 T=0, T=1;1.8/3/5V smart cards.
Continuous Operation: Hot-swappable battery pack eliminates downtime.
Security: NIST compliant BIOS available.
Back Camera: 8 megapixels back camera with auto focus, white balance, gain control and exposure control.
GNSS Module: U-blox M8 GNSS module with concurrent reception of GPS & GLONASS; Industry Leading – 167 dBm navigation sensitivity.
Certifications: C1D2 – Groups A, B, C and D. HERO (Hazard of Electromagnetic Radiation to Ordinance) certified.
TAA Compliant: Manufactured in compliance with the requirements of the Trade Agreement Act (TAA).