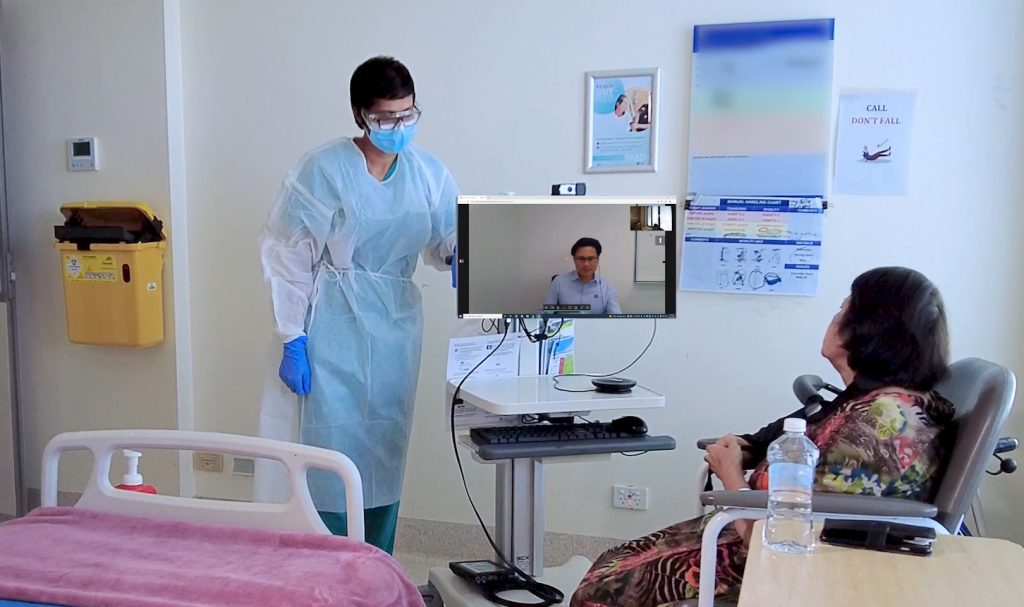 Frontline workers are exhausted and on the brink of burnout. The last two years have left them overworked, and feeling like they need a break from life. Now, healthcare organizations can empower their care teams with new technology and solutions to help address the burnout and overwhelm from the amount of stress to constantly perform. 
Human-centered digital healthcare experiences put the patients in the driver's seat, while minimizing the amount of work healthcare professionals must endure on a daily basis. Routine tasks can be automated creating more space for healthcare professionals to provide patient care.
With the use of medical tablets and medical cart computers on wheels, data can be aggregated from multiple sources and collected into the tablet and cart computer where it can be accessed by any team member who has the proper login credentials to the network, in real-time. Data is at the fingertips of medical professionals involved in a patient's care team, in a single location where test results, medical records, and digital imaging can be stored and viewed directly on the medical tablet and medical cart computer.
Patients can have a more involved approach to their healthcare services as well. As healthcare organizations empower their care teams with technology that assists their roles and responsibilities, they are able to attract and retain top talent. Improving the connection and engagement of their healthcare workforce means happier, healthier employees that are motivated to provide the best inpatient care. 
Medical Tablets:
Enable employees to be more mobile, while also viewing digital imaging and patient records on the go. Medical tablets can also be given to patients at the time they come for their appointment to enter data directly into the tablet that then updates to the network within the facility in real-time. Providing employees with increased mobility enhances care and improves efficiency when time is limited and urgency is important. 
Medical tablets come in multiple sizes; the smallest 6-inch tablet is optimal to be carried for a long time from station to station, while the mid-size tablets give the ideal combination of screen size and weight for some handheld use and also used docked on a slim cart or desk. The largest tablet at 17-inches offers advanced imaging capabilities and viewing from a larger detail-intensive graphics screen with better options for telemedicine. 
Medical Cart Computers:
Medical cart computers offer healthcare professionals the ability to easily move and flow from room to room, providing security measures for patient data with integrated CAC readers which read the credentials of healthcare workers so they can quickly gain access to patient data as needed. With brilliant wide displays that offer a very readable working area and crisp graphics from 19 to 27 inches, these rugged clean-sensitive touch-screen computers bring the needed reliability to telehealth. Antimicrobial enclosures reduce the spread of bacteria, viruses, and germs in the facility. 
Medical cart computers offer hot-swappable batteries so there is little to no downtime when a computer battery runs low or runs out of charge. The small, multiple port batteries improve operation time and eliminate the need for expensive and heavy cart batteries.
By equipping healthcare workers with medical tablets or medical cart computers, care teams can more efficiently and effectively do their job with ease. Improving employee morale and patient care at the same time.