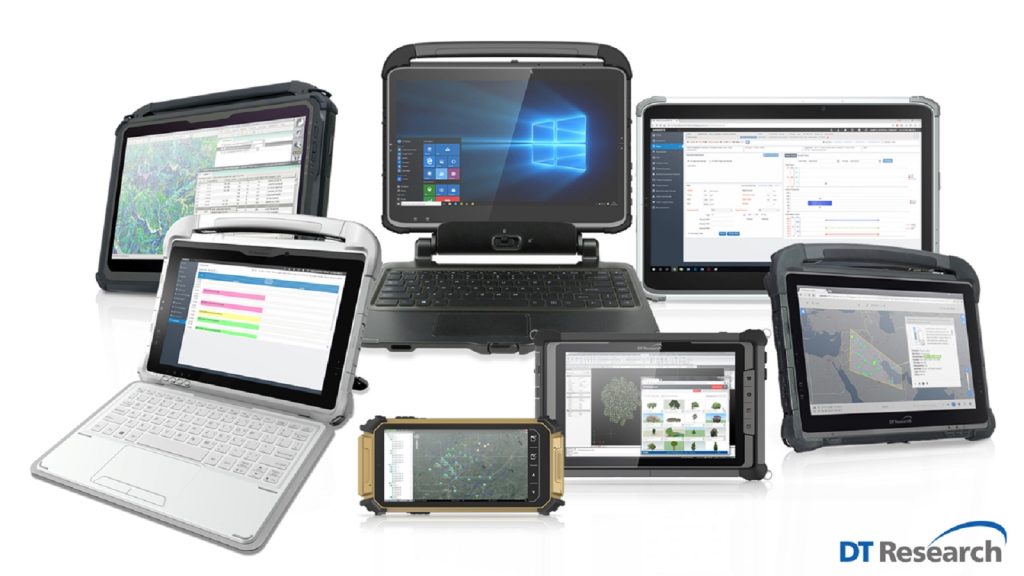 Many industries, including oil and gas, logistics and transportation, manufacturing, construction, and emergency services, to mention a few, are using rugged tablets. Rugged tablets are assisting corporations in streamlining communication across teams and departments and improving the efficiency of fieldwork activities.
No other tech can compare to the versatility offered by rugged tablets. Because of their improved mobility and usability, these specialized rugged devices have completely changed how we work and live, look for the best digital marketing agencies.
The needs of the organization will determine which rugged tablet is the best choice; each rugged tablet now available has some of the same features, like integrated data capture and connectivity; while others are designed with specific industries' needs in mind. Upon understanding the needs of the organization, managers can discover the rugged tablet that suits the needs of teams, processes, and workflow objectives.
Rugged tablets assist organizations with streamlining operations, and accurately tracking data for improved decision-making.
Below is a comprehensive guide to choosing the right rugged tablet for your company's needs:
1. Screen Size Ratio
Screen size and screen resolution are the two important elements that will affect the layout of an application. Screen size is a physical measurement of the screen in inches, on the other hand, screen resolution is the number of pixels on the screen.
With different sizes to accommodate the needs of customers, DT Research offers rugged tablets with a compact 6-inch tablet for jobs that need to be lightweight and mobile for on-the-go tasks or a large 17-inch screen for jobs that need to view intensive graphics. We offer varying sizes in between to accommodate workers in the field, in medical offices, or teams that need mobility to be carried between locations.
2. Brightness of the Screen
Many rugged tablet users are fighting against the inevitable screen glare that occurs in the field when the sun is shining brightly during the day and the screen becomes hard to read for employees in the field. One of the most common ways this challenge is being tackled is with LED backlights.
DT Research rugged tablets have dimmable capacitive touch screens, some with a night vision feature that blocks people from a distance from being able to see the tablet light even with night goggles on, and the ability to brighten the screen during the day when the tablet is being used in the direct sunlight for tasks such as road construction management, utilities maintenance, and public surveys.
3. Storage Capability
For projects that need the ability to scan images, store large amounts of data or record measurements, having the ability to store this data within a network that can be accessed in real-time is crucial for improved workflow. This ability also reduces human error in transporting such data from a camera or transferring to another in-office computer. With up to 64GM RAM and 2TB of storage, rugged tablets from DT Research have a range of application needs, optimal multi-tasking, and top performance. Flash memory on smaller tablets provides faster access speed, lower power consumption, and improved data integrity.
4. Operating Temperature
For job duties that require work being completed in extreme temperatures, our rugged tablets offer a wide range of capabilities from extremely hot temperatures to extremely cold temperatures.
Whether it's a hot day in the field or a walk-in freezer project, our rugged tablets will continue to operate at full capacity, assisting the teams that need to keep going to deliver goods or complete projects no matter what the weather conditions.
5. Touchscreen Can Be Used with a Glove
A capacitive touchscreen is a control display that uses the conductive touch of a human finger or a specialized device for input, so most of them couldn't be used in cold weather. In addition to basic finger recognition, DT Research rugged tablets have a capacitive touchscreen that supports the inputs from gloves, a stylus, or other media.
Making this the chosen rugged technology for many in the logistics and manufacturing industries as they can continue working without the slow down of having to stop and remove protective wear on their hands.
6. Ruggedness
DT Research's rugged tablets are built with durability and dependability in mind. We construct our tablets to be able to withstand harsh conditions and to keep working no matter if they are dropped, spend time in dusty environments, or need to endure consistent vibration on a forklift or industrial equipment.
Each tablet is designed and manufactured to build the components needed for daily use, directly into the tablet so there aren't external parts that can break easily when used in extreme environments.
7. Battery Life
When choosing a rugged tablet, it is important to consider how long the tablet will be used for during working hours. For example, does it need to last the entire shift at once, or is it mostly strapped to a charging cradle? If the responsibilities require a full day shift that needs the ability to be used throughout the entire shift with little to no downtime, you'll want to keep an eye out for a solid device with an impressive battery.
DT Research rugged tablets have hot-swappable batteries that can be changed in real-time without a power outage of the device, which means no work is lost and the tablet stays operable during the switch. Extended battery usage is available on rugged devices that aren't offered on consumer devices which typically only last an hour or two.
8. Integrated Scanners and Readers
Barcode scanners and RFID readers improve processing efficiency when scanning items. Our rugged tablets are manufactured with integrated barcode scanners and RFID readers which results in not needing an additional piece to add on to the device and also reducing the probability of needing to replace external parts due to damage or loss because they are separate from the device.
Having integrated scanners and readers built directly into the tablet allows data to be captured directly into the device and stored on the network. Data can also be read even if the tablet is not being held perfectly still because the tablet has lower motion sensitivity. Built-in long-range scanners and readers also have the capability to scan items from a long distance when on a shelf, directly from the tablet.
9. Operating System
DT Research's rugged tablet can seamlessly integrate with business applications and systems, thus, businesses never have to worry about a device lagging in terms of speed of processing capabilities, because every tablet comes with a high-performance Intel CPU, whether it has Gold or Core. Windows Enterprise makes it easy to use existing applications, or Android operating systems are available with our tablets as well.
Our tablets have a fast, and efficient network that makes all information available in real-time for those that need to stay connected to updates on a project or logistics.
10. Mapping Capability
DT Research's GNSS rugged tablets offer unparalleled mapping capabilities with the built-in GNSS multi-frequency RTK with carrier phase for real-time mapping and positioning. This feature is important for construction projects that need to take measurements before the project begins, for military who need coordinates while teams are in the field, and for city utility workers who need to map underground projects that require maintenance.
The 8-inch and 10-inch rugged tablets offer the most efficient mapping capabilities, featuring real-time kinematic (RTK) satellite navigation to enhance the precision of GNSS position data.